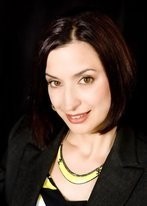 Welcome to our website. Giuliano Financial Services, LLC is a full-service company specializing in retirement planning, income planning, and wealth preservation. It is our belief that good financial decisions do not have to be confusing. We can:
•Help you clarify and define your goals
•Recommend solutions that fit your needs and risk
tolerance
•Explain how changing financial conditions affect you
•Monitor your financial progress through ongoing support
Please browse our website. You'll find a variety of articles, calculators, and research reports that may answer some questions and stimulate your interest. If you have any questions, please feel free to contact us at 856-456-0004 or elizabeth.giuliano@woodburyfinancial.net.